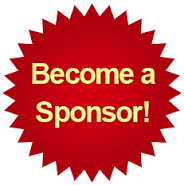 Become an Operation Teddy Bear Sponsor
Corporations and other organizations often look for ways to support the community. The Volunteer Center is proud to offer two opportunities for you to support our Operation Teddy Bear program elementary school community:
1) Operation Teddy Bear Sponsorship, or
2) School Sponsorship.
Each year, we work with the community, sponsors and the school districts to pick the most underserved schools to receive our programs. Operation Teddy Bear will again support about 50 schools this year. The average school has about four classrooms and 120 students. Each school is an opportunity to create a partnership with the classroom, school, and community. Your team will have a fantastic time building a spirit of camaraderie while creating one of the best days in many these children's lives.
Operation Teddy Bear (OTB) Sponsor -- Starts at $5,000
As an OTB Sponsor, you will have the first choice in which of school you would like to partner with and deliver schoolbags. Once you pick your school(s) and remain an active annual sponsor, that school will be "yours" as long as it is part of the OTB. Your team can:
Run team events to collect items
Have your team build materials to be put into the schoolbags
Guaranteed involvement for up to 15 of your team members to pack the schoolbags at our warehouse packing event
Deliver the schoolbags to your school(s)
Read to the children and give them the schoolbags
Follow up with the school during other on many other opportunities throughout the year
For your $5,000 donation, your team will be thanked in several ways:
We can arrange a special check presentation at your business or our board meeting with a Volunteer Center staff or board member.
You may include your logos on donated items so that the families know of your generosity
Your logo will be included on an appreciation card and placed in the schoolbag
You will be thanked in a Facebook post
You will be thanked in our monthly eNewsletter which goes to thousands of local residents
Your team members will receive thank you notes from OTB children
You will be thanked on our website which is visited 40,000+ times a year
Your pictures and videos can be added to our website
You are welcome to bring a team banner, wear shirts, and otherwise show your team spirit at the packing event
You will receive an official thank you letter from our President/CEO recognizing your donation
Operation Teddy Bear (OTB) School Sponsor - Starts at $1,700
As a School Sponsor, you will have the second choice of schools. Once you pick a school and remain an active school sponsor each year, that school will be "yours" as long as it is part of OTB. Your team can:
Run team events to collect items
Plan a service activity at your site to help us prepare for the program such as turnign school bags "right-side-in," collating flashcards, and assembling learning clocks.
Guaranteed involvement for up to 10 of your team members to pack the schoolbags at our one-day warehouse packing event
Deliver the schoolbags to your school
Read to the children, give them the schoolbags and talk to them about volunteering
Follow up with the school on many other opportunities
For your $1,700 donation, your team will be thanked in several ways:
You will be thanked in a Facebook post
Your team members will receive thank you notes from OTB children
You will be thanked on our website which is visited 40,000+ times a year
Your pictures and videos can be added to our website
You are welcome to bring a team banner, wear shirts, and otherwise show your team spirit at the packing event
You will receive an official thank you letter from our President/CEO recognizing your donation
---
For more information, please contact William Welch at 310-212-5009 or operationteddybear@volctr-sobay.org