Affinity Group

Do you believe every child should have a book at home to read?

Are you passionate about childhood education and inspiring children to be kind to one another?

Are you committed to the idea students need educational tools (pencils, paper, crayons, flashcards) to complete their homework?

Are you looking for a cause that you can meet fellow philanthropists who share your spirit of volunteering?
If you answered yes to any of these questions, you sound like our newest Affinity Group member.
Founded in 2005, the Affinity Group is a group of Palos Verdes area donors who have a passion for the Volunteer Center's Operation Teddy Bear® program. Affinity members pay annual dues and meet six times annually for regular/social meetings. The group puts on an amazing "Legends in Our Time" annual fund and awareness raiser to raise tens of thousands of dollars for Operation Teddy Bear. This event honors volunteers chosen as Legends for their outstanding contribution to the community. Packing and distributing Operation Teddy Bear backpacks is a highlight of the year.
Benefits Include:
Public Recognition on our website
First chance to volunteer for the Operation Teddy Bear program
Friendship with a group of like-minded philanthropists
Special email updates
Monthly eNewsletters
Invitations to periodic Volunteer Center thank-you parties and events
How to Sign Up:
Anyone interested in joining the Palos Verdes area organization can call Janey Jones, president of the Affinity Group, at (310) 831-3372.
---
Past Legends In Our Time Honorees
2016
Donald Crocker
William Ailor
Richard Moe
Robert Medawar
2015
De De Hicks
2014
Jackie Crowley
Mary Scott
Shirley Starke-Wallace
Teresa Sun
2013
Janet Smith
Anita Javitt
Jane Jones
Dorothy Lay
2012
Mary Curtin
Stephanie Enright
Joan Moe
Mary Jane Schoenheider
2011
Yvonne Bogdanovich
Anne Destabelle
Marylyn Ginsburg-Klaus
Sue Soldoff
2010
Pam Barrett
Janel Baszile
Ginny Bleier
Rosemary Humphrey
2009
Shirley Borks
Jacqueline M. Glass
Maude Landon
Harlyne Norris
2008
Glenous Absmeier
Keri Gilbert
Meredith Grenier
Diana Martin
2007
Barbara Dye
Arline Grotz
Sharon Ryan
Sue Seager
2006
Monica McFaden
Debbie Richardson
Susie Beall
Rowena Schaber
---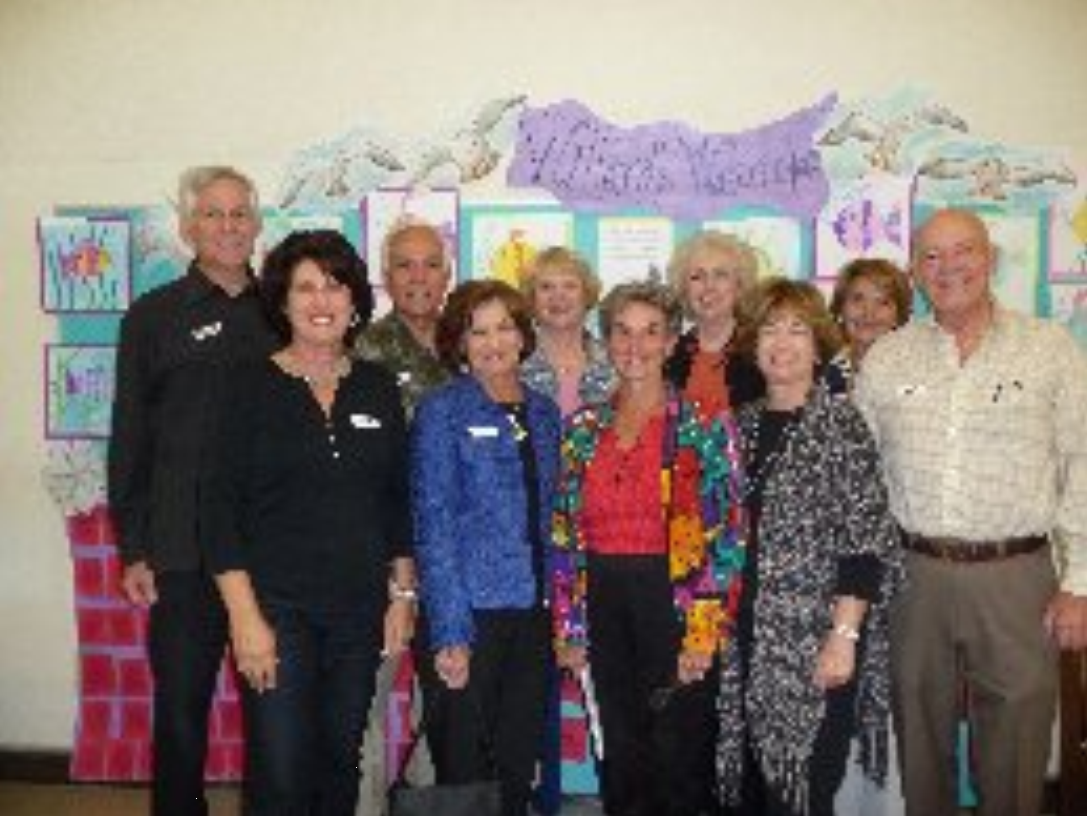 Volunteers representing the Affinity Group gather in a classroom to read to first-graders as part of Operation Teddy Bear.