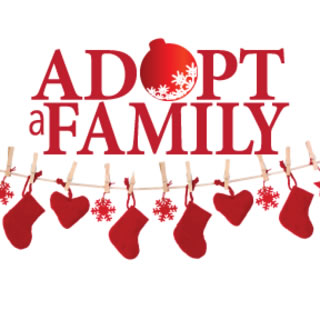 How Does It Work?
The Volunteer Center's Adopt-A-Family program connects families in need with donors from the community who "adopt" the family during the holiday season. Families are treated to gifts and food through the generosity of adopters. Adopters can specify any size family/families and are given 'wish lists' to help with shopping. Donors can also meet the family if they so desire. It's a 'feel good' experience for both parties!
How Can You Help?
Adopt a Family: If you would like to adopt a family in need please fill out this Adopt-A-Family Form. We will match you with an agency, and they will contact you directly. For any additional information call Melissa McCormick at 310-212-5009 or email her at mmccormick.volcenter@gmail.com.
Donate: If you would prefer, please donate to the program by sending a financial contribution to: Adopt-A-Family, 1230 Cravens Ave, Torrance, CA 90501.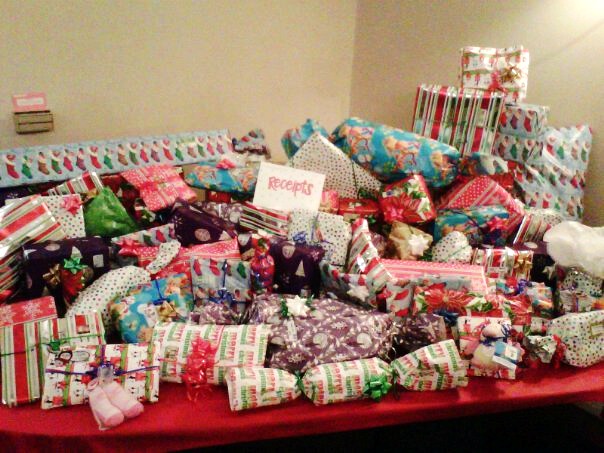 Adopt A Family presents from
the Volunteer Center Youth Coalition
Thank you to all our 2016 Adopt-A-Family donors!
Lily of the Valley

Linda Rosenfeld

Girl Scout Troop 9515

AMAG Technology

Girl Scout Troop #1385

Summer and matt

Ogletree Deakins

Silvia Maese

California Water Service

Ciccone, Eddings, Paesano, and Terrell families

CalRecycle

California Resources Corporation - Early Career Network

Danielle Cocanougher

John Deere

Our Family

Sand Tots Cares

Cammayo/Viers

Joyce & Gloria

Bridleman and Waddell-Chow families

Ernie Valdovinos

Girl Scouts Troop 15455

Owens Family

Martha Kelly

Moms Club of North Redondo Beach

South Bay Adult School

The Barton Family

Isabella Gwozdz

Menefee Family

Peterson Family

Murakami Family

Romi Smith

Greenbaum Smith Family

Richardson Middle School

Walker Family

Jeff Harp

Marissa Stillittano

The Thomas Family

The Brown's

Lettie Burgett

Richard and Janet Gonsalves

GreenDart

Monica Baines

Tiberi Family

Nancy Staffieri

The Calderon Family

Business Services Division

Coleman Family

Laquisha Mitchell

Bowman and Brooke

The Kang Family

The Fragner/Dilsaver Family

Moorings Fantasy Group

The Romero Family

Riviera Elementary School

The Sisters

Victoria Isbell

Volunteer Center Board

The Aagaard Family

VCYC

Chris Mellano

Romein/Balk

Cole Reese

Deanna Farley

Vanzura Family

Jenkins Family

Taylor Seyler

Rosario Ferrara

Lindsey Evans

Trisha and Jesse

Moog, Inc

Rob Chrone

The Green's

Jimmy Martinez and Family

Randy

Stephanie Yee

McCarl Family

The Linthorst Family

Ann Bohan

AmyLynn Dimaano

Erika Daileda

Thalia Commins

The Crosthwaits