Long Beach Serves
October 1 - 23
On September 20th, the Long Beach City Council officially launched the Long Beach Serves project, a month-long event with dozens of volunteer opportunities throughout the City of Long Beach. The goal of the project is to inspire Long Beach residents to join together and serve the city of Long Beach by giving their time and talents in a safe and fun way. This project is the first pilot for our new website and online database. All of the volunteer opportunities for this project are marked as "Long Beach Serves" and can be found by clicking the calendar below.
For Volunteers:
To participate in Long Beach Serves, you first need to quickly register. You can do that by clicking this link: https://volcenter.org/volunteer-sign-up and filling out a short online form. Once you have your email and password, you can log-in and sign up for the opportunity you would like to attend.
Browse Long Beach Serves Opportunities:
Click on the calendar below to see all the Long Beach Serves opportunities. (To sign up for an opportunity you will need to register first here, https://volcenter.org/volunteer-sign-up and log in)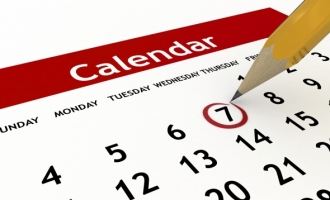 For Organizations:
If you are an organization that fits the eligibility requirements below and would like to participate in Long Beach Serves, you will need to first contact your City Council district office to propose your site and volunteer needs and obtain approval. Then your district lead will collect information from you and post your opportunity as part of the project so it shows up on our calendar. For this pilot project, you will not need to register as a Nonprofit Partner and there is no cost to you.
Eligible Organizations Must:
Be designated by the IRS as a 501 (c)(3) nonprofit or be a public school, public charter school, or government agency like a city or county.
Email proof of liability insurance that covers volunteers.
Accept volunteers regardless of race, ethnic origin/nationality, religious affiliation, gender, or sexual orientation. Age and physical ability requirements must be clearly outlined at the time of opportunity posting.
Provide at least one Site Representative (name, phone number and email) as the primary contact for both the Volunteer Center, City of Long Beach and volunteers.
Take responsibility for conducting and paying for any required background checks and fingerprinting.
Ensure that all posted volunteer opportunities do not have a religious affiliation, are open to volunteers of all faiths, do not directly benefit a religious organization (e.g. repairing a church, painting a synagogue mural, etc.), and must benefit the larger community.
Ensure volunteers will not handle money or make direct financial/donation requests.
Ensure volunteers will not be engaged in political campaigns or partisan activities such as lobbying, canvassing, advocating on behalf of a candidate, party, or law.
Have volunteer opportunities that will take place between October 1 - October 23 within the city of Long Beach.