Spring Food Drive
Help us stock our pantry! The Volunteer Center is partnering with Smart & Final to put on a Spring food drive for our Food For Kids program. The food drive will be on April 29th and 30th at local Smart & Final locations. If you or your group would like to volunteer for the food drive click here. There are multiple stores and time slots to fill. If you would like to be a captain for the Food Drive and attend both days or have any questions please call 310-212-5009.
---
Durfee Family Scholarship
It is with great pleasure that The Volunteer Center, South Bay-Harbor-Long Beach announces five $800 Durfee Family Scholarships for graduating seniors in the South Bay and Long Beach who are looking to go on to college. Deserving community college, technical school, and California State College-bound students will be given priority, but we encourage all students to apply.
The application deadline is May 1, 2017. To print a copy of the application please click here.
---
VolunTEEN Summer Program- Enrollment Open!
Do you know a teen that wants (or needs) to spend the summer engaged in community service? We are now enrolling students ages 13-17 in our VolunTEEN Summer Program. Here are the details:
Open to teens ages 13-17
Kick-Off Training Wed., May 31 6:00 p.m.
Assistance finding a volunteer match for the summer
20+ hours of volunteering at a nonprofit (Transportation not provided)
Completion of a reflection project
End of Summer sharing and celebration
Certificate of completion
Summer program is $35.00 per student
Interested students should fill out this form, space is limited. Deadline to apply is May 15. For questions, please please call or email Melissa McCormick (310) 212-5009 or mmccormick.volcenter@gmail.com.
---
Long Beach Serves...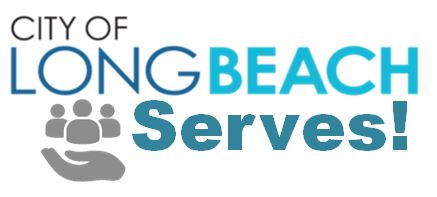 We are so proud to be a part of a citywide effort to promote volunteerism in Long Beach. Residents are encouraged to give back and donate time to helping the nonprofits in Long Beach and share their experiences with the hashtag #LBServes.
---